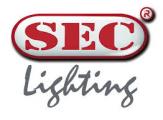 Prevádzkovateľ:
SEC spol. s r. o.
Adresa: Jakuba Haška 11 Nitra 949 01
IČO: 30998808
Valid number: Osobnyudaj.sk-2018-17636
Cookies Policy
In compliance with Art. 55(5) Act NRSR No. 351/2011 Coll. on Electronic Communications as amended, we would like to inform you about the use of cookies and draw your attention to the possibility to change the settings of your Internet browser if you are not satisfied with your current cookies settings.


What are cookies?

Cookies are small text files that may be sent to your Internet browser when you visit a website and stored on your device (computer or other device with access to the Internet, such as smartphone or tablet). Cookies are stored in the file folder of your Internet browser. Cookies usually contain the website title they are coming from and their date of origin. When you next visit the website, the browser reads the cookies and sent the information back to the website originally creating the cookies. The cookies we are using are not harmful to your computer.


Using cookies

By using the websites operated by MUZIKER, a.s., you express your consent to the use of cookies in compliance with the settings of your Internet browser. If you visit our website and you have cookies acceptance enabled in your browser, you don't make any change in the settings of your Internet browser and you continue to browse our website, we consider this as a consent to our use of cookies.

Why do we use cookies?
We use cookies in order to optimally create and constantly improve our services, to customise them according to your interests and needs and to improve their structure and content as well as to create offers interesting for you. Tatra banka, a.s. does not use the data collected using cookies to contact you via mail, electronic mail or telephone.

How can you change your cookies settings?
Most of the Internet browsers are set to automatically accept cookies as a default. These settings can be changed by blocking cookies or by notification if cookies are to be sent to your device. You can find the instructions for changing cookies in the "Help" option of every browser. If you use different devices to access the websites (e.g. computer, smartphone, tablet), we recommend to adjust the browser on each of your devices to your cookie preferences.

Why keep the cookie settings?
It is up to you whether or not you decide to use the cookies and enable them on your Internet browser. However, if you change the settings, the functionality of some of our web pages may be restricted and the user comfort reduced.
Write us a message
osobnyudaj.sk, s.r.o. Námestie osloboditeľov 3/A,
040 01 Košice